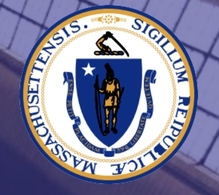 On Friday, Governor Charlie Baker said he'll issue an order on Monday, June 1, to proceed to the second phase of his economic reopening plan. This second phase includes retail stores, restaurants, and nail salons inviting customers back, and public pools and lodging reopening for the summer. Restaurants across Massachusetts may be allowed to offer outdoor dining as early as Monday, June 8. The decision on whether to proceed will be based on the public health data collected over the next five days.
Unfortunately, even in this second phase, meeting rooms like HOCC's space at the Old South Church will remain closed per order of Governor Baker. In addition, the Old South Church COVID-19 Task Force (made up of doctors, nurses, and public health officials) is closely adhering to the Massachusetts House of Worship Guidelines. HOCC greatly exceeds the number of people allowed to gather in phase two and three, given that right now, the cap is ten people with lots of restrictions.
The good news is that we will return to the Old South Church when it will be safe for everyone. In the meantime, follow us on Facebook and continue checking our website for details.
              We Want You to Know: Social Guidance Across All Phases