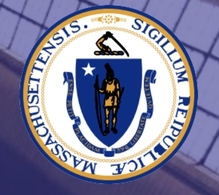 Governor Charlie Baker just released his four-phase reopening plan for Massachusetts!
First, people over the age of 65 or those with underlying health conditions are urged to continue to stay home except for trips to the grocery store, doctor, and pharmacy. Gatherings are still limited to 10 people, and hotels and other lodging will remain restricted to essential workers only for now.
In Phase One: which "starts" today allows houses of worship to reopen with very restricted guidelines. For places of worship like the Old South Church and location for HOCC programming, the guidelines include limiting occupancy to 40 percent of the building's maximum permitted occupancy level and having all attendees sit at least six feet apart from anyone not in their immediate household. Since HOCC can't meet these basic standards to reopen we cannot resume our in-person programming at the church until further notice. Please review the Place of Worship Massachusetts Mandatory Safety Standards just released and stay connected to HOCC's Facebook and Website for updates.
Starting next week, a wider range of businesses, including hair salons, pet grooming, and retail stores, including recreational marijuana stores, doing curbside pickup, will be allowed to re-open. Hospitals can resume high-priority preventative and pediatric care and certain outdoor activities — such as parks, zoos and some athletic fields — can re-open on May 25. So, too, can beaches, in time for Memorial Day, and drive-in theaters. Car washes can reopen, too, though they can only clean a car's exterior. All of these activities also have restricted guidelines. Check out the Governor's four phases to reopening including what's opening next and a tentative timeline.
Restricted details related to various public spaces:
Hair salons and barber shops can provide haircuts, color treatments, and blow drying but a variety of other services — beard trimming, lip waxing, manicures or eyebrow treatments — all remain prohibited.
Beaches will be open for on Memorial Day with restrictions to keep 12 feet between "beach blanket groups." Organized beach games, including volleyball, football, or soccer are barred, and state officials are instructing beach managers to oversee how many cars they allow into their parking lots, though they are not setting a specific statewide limit on capacity.
Pick-up soccer or basketball games, organized games, or tournaments are still prohibited under outdoor activity guidelines. Dog walkers, meanwhile, should keep pups who are not part of the same household at least six feet apart and they should avoid sharing toys or treats.
Transit Schedule  See the entire 29 page  "Reopening Massachusetts" report.